Is your dealership scanning repair orders? Do you know how well scanning process is going?
Most scanning systems will scan your repair orders, but unfortunately can not tell you if all documents are being scanned. This is important specially during a Warranty Audit.
Dealer Scanning provides a simple to use scanning unit that allows your dealership staff, in most cases your receptionist or cashiers, to scan ROs and other dealer documents during their "down time".
Our scanning system integrates with your DMS and is able to report any repair orders that were missed scanned.
But more importantly, Dealer Scanning will tell you what repair orders that were missed have warranty work.
One of the main reasons to do repair order scanning in the first place: Warranty Audits.
With our easy to use Real Time Reporting, you can view exactly which warranty repair orders are missing scanned.
For the example below, for the month of July 2020, this dealer had the following results:
| | |
| --- | --- |
| Opened ROs: | 2,252 |
| Scanned From Opened: | 2,186 |
| Not Scanned: | 66 |
| Warranty Not Scanned: | 10 |
| Total Scanned This Month: | 2,636 |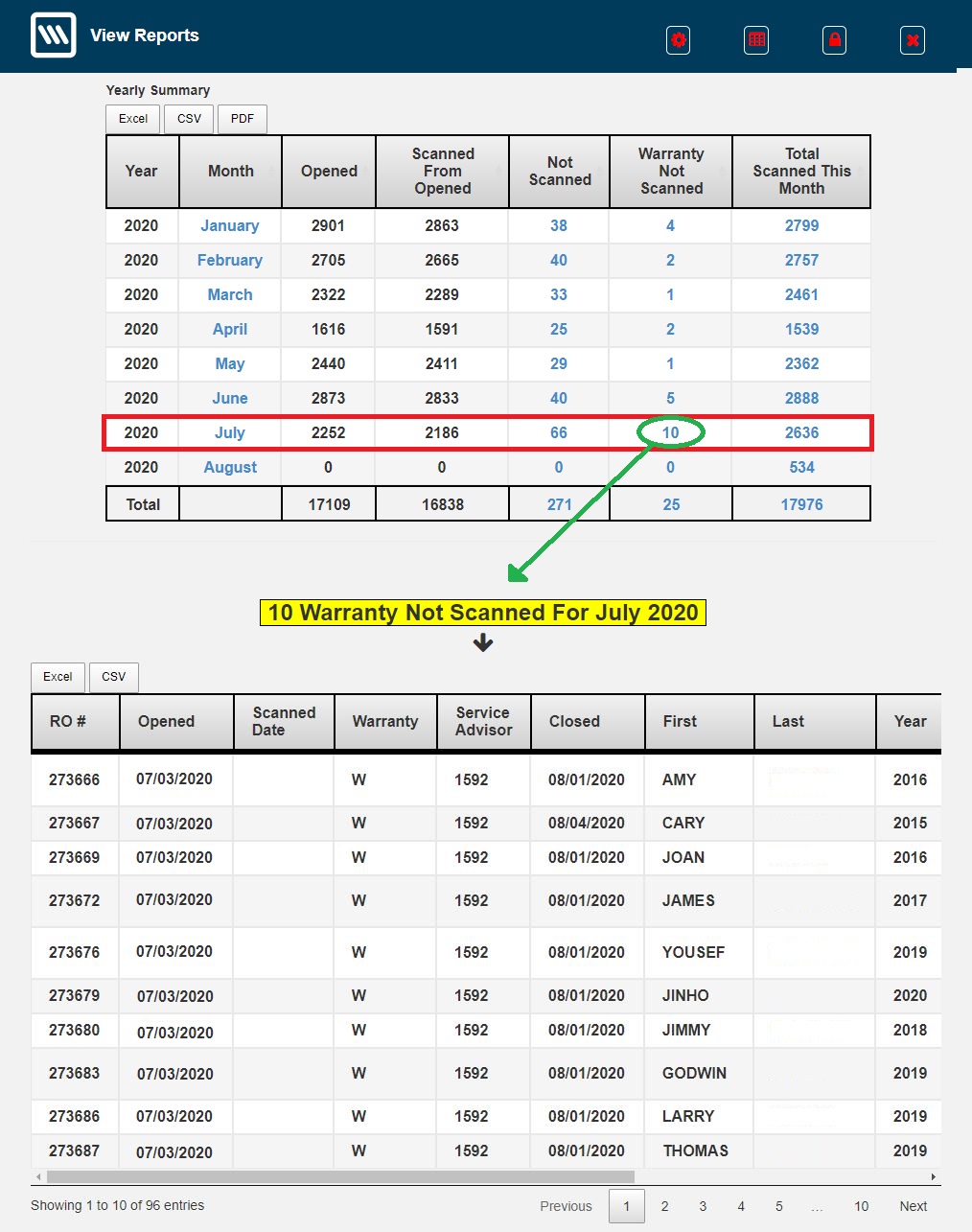 Our Scanning Unit in Action:
What do we do?
We provide car dealerships with a customized scanning unit to scan repair orders, deal jackets, parts invoices, rental agreements & vendor invoices.
Includes:
60 page per minute, double-sided scanner
Heavy duty all-in-one touchscreen computer
How much does this cost?
$500 per month
$500 installation

No equipment purchase or other fees
Call us for in-person demo at
800-783-1540